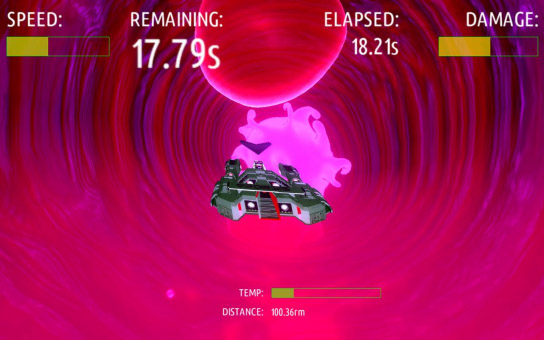 Tag:
z10 game
q10 game
BloodRunner
Overview :
BloodRunner 1.0.1.1 for blackberry 10 game - A 3D tunnel racer with a twist in the plot!

size: 56.63 MB
Model:
Blackberry 10 Devices: Blackberry Dev Alpha, Blackberry Z10, Blackberry A10, Blackberry Q10, Blackberry Q5

Description:
In BloodRunner, you play a miniaturized criminal agent. Over 12 beautiful levels you will explore the human body, control the target host and find your escape! Clive, from "the agency", will be your advisor and sole link to the outside world.
Onscreen touch joypad or
device tilt (accelerometer) controls!
You won't be racing in an apocalyptic or futuristic city. No, that's for amateurs! - TalkAndroid.com Review
Your journey will take you through the blood system, inside a cell nucleus, back out and around the heart, the eyes, the brain, the inner ear, the lungs, and more! Add in a plot with a few twists and turns, and you're in for one great adventure!
You'll need sharp reactions to avoid the dangers lurking in the body, and time will always be a pressure!