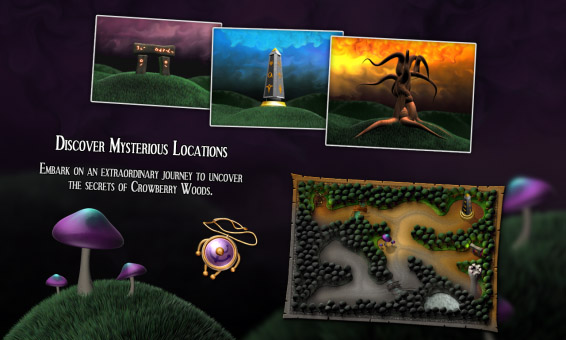 Tag:
Sparkle
playbook gam
Overview :
Sparkle 1.3.5.2 for BB playbook games - Embark on an extraordinary journey to uncover the secrets of Crowberry Woods. Banish the darkness with your Orb Slinger and reclaim your land!

Version: 1.3.5.2
File Size: 21 MB
Required Device Software Tablet: 2.0.0 or higher
BB10 Smartphone: 10.0.0 or higher


The basic game play is simple: tap where you want the orb to land. Try to match three orbs to make them disappear. Make several matches in row to receive powerups. Just don't let the orbs fall into the abyss!

You'll also discover over ten different powerful amulets throughout your journey. They change the rules of the game in your favor. For example, the Amulet of Firebolt empowers you with powerful fiery bolts - and there are many more!

Features:
- 3 game modes: Quest, Challenges, and Survival.
- Enjoy several hours of top quality action puzzling
- Travel through Crowberry Woods and discover over 10 powerful Amulets!
- Use over a dozen powerups
- Magnificent original sound track by Jonathan Geer
- Uncover the 12 secrets of the woods. Hint: Butterflies
- Wide selection of different hand crafted levels
- Includes colorblind mode.