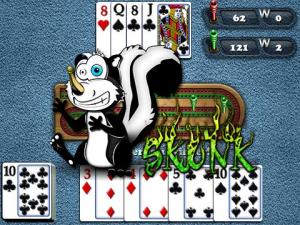 Tag:
9800 games
Aces
Cribbage
Overview :
free Aces Cribbage v1.0.2 for 95xx, 9800 blackberry games download
Model:
Blackberry 95XX Storm Series (360*480):9500, 9510, 9520, 9530, 9550(Storm2), 9570(Storm3), 9800(Torch), Torch2
Description:
Fifteen for 2, fifteen for 4, and a Pair for 6! With Aces Cribbage you can hone your cribbage skills anywhere, even when you're on the go. Aces™
Cribbage offers many game options including multiple counting styles, varying game speeds, and many different background combinations. With so many options, everyone can enjoy cribbage the way they like!
First time player or experienced veteran; with three difficulty levels this game can be enjoyed by players of all skill levels! In game tutorials, hints, and a glossary help new players learn the rules and strategies of cribbage.
Amazing graphics and realistic AI make this game challenging and fun for everyone! Statistics and online leaderboards make it simple to compete against your friends for the position of Cribbage Master.
Game Features:
• Multiple ways to count your hand; including fast count, slow count and auto count.
• Online Leaderboards for each game: daily, weekly and overall
• Separate Easy, Medium, and Hard Leaderboards
• Setting for the number of games to win a series.
• Option for Muggins
• Hundreds of variations of Cribbage boards, pegs, and card design combinations
• New user tutorials and hints
• Glossary of commonly used Cribbage terms
• Tracks tons of statistics including number of wins, loses, skunks, and the average point leads.
• Competitive AI