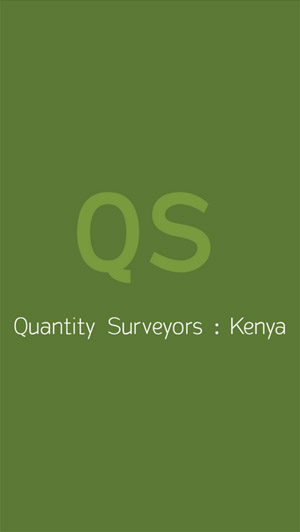 Tag:
QS Firms Kenya
Overview :
A quantity surveyor (QS) is a professional working within the construction industry concerned with construction costs and contracts.
Services provided by a quantity surveyor may include:
2.
Assessing the additional costs of design variations
3.
Cost planning and commercial management throughout the entire life cycle of the project from inception to post-completion
4.
Risk management and calculation
5.
Cost management process
If you are planning to build a house, construct capital assets in Kenya and you need a Quantity Surveyors services but you don't know where to start, QS Firms can be your one stop shop. You will be able:
1.
View a list of quantity surveyors in Kenya
2.
Find out their location
3.
Send an email from the application by clicking the email address
4.
Call directly from the application by clicking the telephone number.
More quantity surveyor firms will be added in the next update.
Supported Devices: BlackBerry Classic
BlackBerry Leap
BlackBerry Passport
BlackBerry Passport Silver Edition
BlackBerry Q10
BlackBerry Q5
BlackBerry Z10
BlackBerry Z3
BlackBerry Z30
Porsche Design P9982
Porsche Design P9983