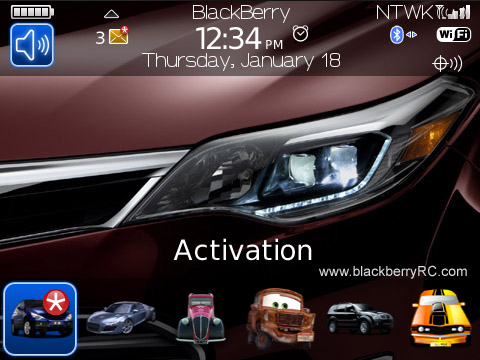 Tag:
bold
curve
9700 themes
Toyota
Avalon
Overview :
The Toyota Avalon is a full-size car produced by Toyota in the United States, and is the flagship sedan of Toyota in the United States, Canada, Puerto Rico and the Middle East. It was also produced in Australia from 2000 until July 2005 when it was replaced in November 2006 by the Toyota Aurion. The first Toyota Avalon rolled off the assembly line in Georgetown, Kentucky on February 21, 1994 as a 1995 model. A second-generation model was released in the United States and Japan in 1999. In 2000, the Toyota Avalon was the first Toyota model to feature a non-touch screen navigation system.[citation needed]
Toyota marketed the Avalon as filling the gap left by the discontinuation of the Toyota Cressida in the American market in 1992. While the Cressida was an upper-level midsize rear-wheel drive car with a straight-six engine, the Avalon is front-wheel drive, powered by a V6 engine. In recent years, there has been considerable overlapping with its platform mates, the Toyota Camry V6 and the Lexus ES, although the Avalon has been distinguished by offering extra rear legroom.



Hope you will like this BlackBerry theme. It is suitable for OS 5.0.0 for 89xx, 96xx, 9700 series.
Model: Blackberry 89XX Curve Series (480*360): 8900(Javelin), 8910(Atlas), 8980
Model: Blackberry 96XX Tour (Niagara) Series (480*360):9600, 9630, 9650(Tour2), 9700(Bold2)

Made by BlackberryRC.COM
Please donate for this theme if you like it.