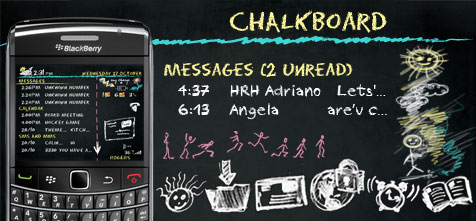 Tag:
Chalkboard
curve
85xx themes
93xx themes
Overview :
Chalkboard v1.0 for 85xx,93xx themes os5.0
Model:
Blackberry 85xx,93xx
Description :
Give your BlackBerry a clean slate with the nifty new Chalkboard theme from Magmic. This fun new theme will have you reminiscing about your elementary school days with a completely themed blackboard look and animated icons. You can chalk this premium theme up to Magmic's ingenuity.