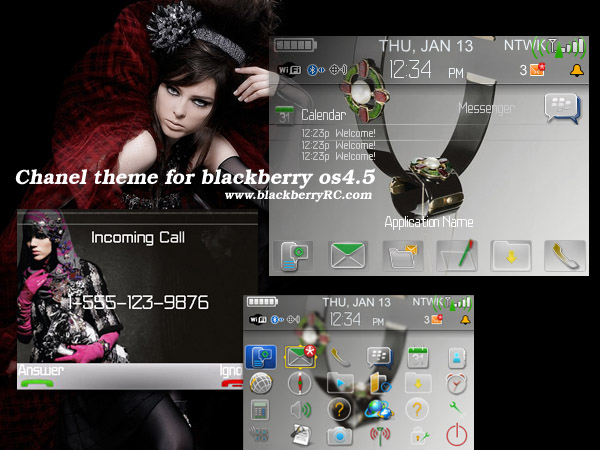 Tag:
curve
Chanel
88xx theme
Overview :
Chanel 88xx theme for blackberry
CHANEL 80 years of experience is a well-known brands, Chanel Fashion has always elegant, simple, elegant style, she good at breaking the traditional, early 40's to successfully "tied up"the ladies into the simple, comfortable, which is perhaps The earliest modern casual wear.
Hope you will like this BlackBerry theme. It is suitable for OS4.5 for curve 88xx series.
Compatible Devices :
Blackberry 87XX Series (320*240) Devices Models: 8700c, 8700r, 8700f, 8700g, 8703e, 8707, 8707g, 8707v .etc
made by blackberryRC.com
Please donate for this theme if you like it. Donations