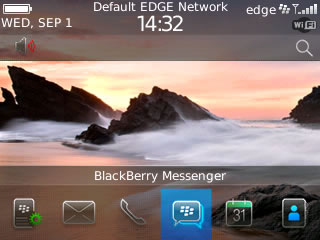 Tag:
curve
8700 themes
mime
Overview :
Mime OS6 themes for BB 83xx,88xx
Model:
Blackberry 87XX Series (320*240) Devices Models: 8700c, 8700r, 8700f, 8700g, 8703e, 8707, 8707g, 8707v .etc

What's a storm? Maybe you will say a storm is marked by strong wind, thunder and lightning. Yes, that's right. That's a thunderstorm. Thunderstorms often happen in summer. So I designed this BlackBerry theme about storm. It is available for BlackBerry 8700/83xx/88xx OS4.5. This theme has the OS6.0 style and it supports hidden today.