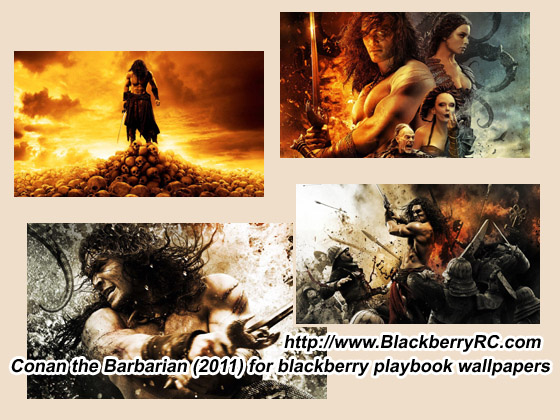 Tag:
PlayBook
1024x600
Barbarian
Conan
Overview :
Conan the Barbarian (2011) for blackberry playbook wallpaper [4 Wallpapers]

Conan the Barbarian (2011)
Also Known As: Conan
Logline: And after watching his fellow tribesmen and his father brutally and cruelly killed, Conan vows to avenge his peoples' slaughter, even if it means sacrificing his own life in the process.
Genre: Action/Adventure, Adaptation and Fantasy
Starring: Jason Momoa, Rachel Nichols, Stephen Lang, Rose McGowan, Said Taghmaoui
Directed by: Marcus Nispel
Producers by: Samuel Hadida, Trevor Short, Danny Dimbort
Release Date: August 19th, 2011 (wide)
MPAA Rating: R for strong bloody violence, some sexuality and nudity.
Distributors: Lionsgate
Plot:
A quest that begins as a personal vendetta for the fierce Cimmerian warrior soon turns into an epic battle against hulking rivals, horrific monsters, and impossible odds, as Conan realizes he is the only hope of saving the great nations of Hyboria from an encroaching reign of supernatural evil.