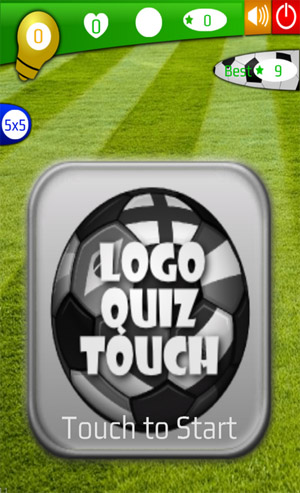 Tag:
classic game
Overview :
Football Club Quiz Touch v1.0.1 for blackberry games
Hello, "Football Quiz" genre fans! We have something new for you!
You are going to be tested for knowing flags of the football clubs. But now there is no time for unhurried thinking and friend's help. It's time for your reaction trial.
"Football Club Quiz Touch" reveals your true knowing of flags of the football club. You may not know right spelling of a flag but it's vital for you to know how it appears. So many flags of the football clubs to see, so little time to recognize the right one.
In this game flags of the football clubs are shown one by one for a short period of time, and you are to click on right one as fast as you can. With each level the time for right answer is reduced a little.
Also you are free to use some hints when it's difficult to find right flag of the football club. The hints are limited, but you will gain 1 extra hint for every 10 completed levels. And for completing 20 levels you gain 1 extra life!
If Football Club Quiz Touch appears too challenging, you can change difficulty level by setting size of game field. How far you can make it depends only on your reaction and knowledge because game levels are countless!
Supported Devices:
BlackBerry Classic
BlackBerry Leap
BlackBerry Passport
BlackBerry Passport Silver Edition
BlackBerry Q10
BlackBerry Q5
BlackBerry Z10
BlackBerry Z3
BlackBerry Z30
Porsche Design P9982
Porsche Design P9983