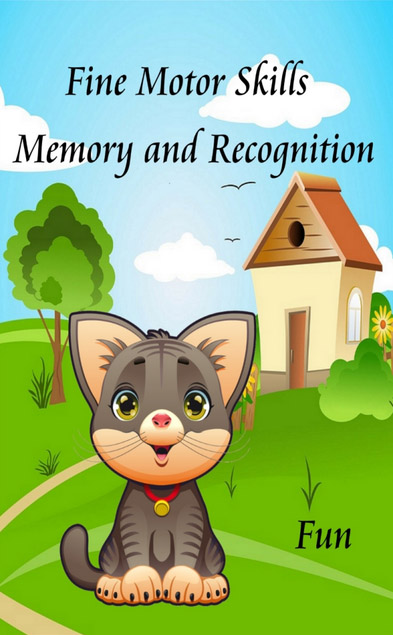 Tag:
Cats Kitten
Overview :
Purrr !! Meow !!
Little ones always adore cats and cute kitten pictures. OnHappyDays brings you another delighting game for kids - Cats kitten game for Toddlers!
Your little one will be excited to see cute kitten pictures and happy to hear cat meow sound. The kitten game is designed for ages 3 years and up. The kitten game is easy to use because of its simple game controls.
The kitten game is a timed three round matching game. It has six different cute kitten pictures.
How to Play-
The game is not just a matching game but also more logical in terms that you should match the icons which can be linked in some pattern. The objective of the game is to find all the matching links of cat's picture icons before the time ends. The cats matching icons must be able to link in a way such that there are no other icons coming in the path of the link.
Once you match the kitten icons it will show you a line. You can also use the help if you are not sure what possible matches are. You get the help only 3 times until game over.
You can also click the 'Refresh' button if you are stuck, 3 times during the play. After clicking refresh, it will rearrange the game icons so that it is easier to find matches.
The kid's cat apps game also has cats meowing played at the start of the game and a adorable music played at game background.
Playing this cat Toddlers game will also promote:
- Recognition and memory concepts.
- Fine motor skills.
- Color recognition.
- Early math skills.
Cat's kitten game for kids is an addictive timed matching game, and it gets harder.
Have a happy time playing with cute Cats kitten game for Toddlers. Let your child have fun learning through play with OnHappyDays apps.
Enjoy the game!!
Supported Devices:
BlackBerry Leap
BlackBerry Z10
BlackBerry Z3
BlackBerry Z30
PlayBook
Porsche Design P9982