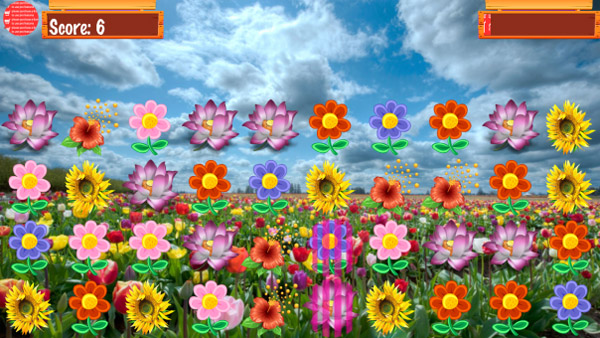 Tag:
flower
Mania
Overview :
Puzzle Flower Mania 1.0.2 for blackberry 10 games

Cute Flowers! Cool islands! Wild fun! Plunge into the most vibrant match-3 puzzle adventure you've ever seen. Every animal is loaded with personality and special abilities for a fun and unpredictable free-for-all!
- Match up to 6 Flowers friends including the Pollen Sunflower Rose and more to create over 10 colourful combos!
- Watch these wild and free Flowers turn into Helpers during your adventure unveiling stunning new tricks!
- Train and master your fun Helper friends.
- Be as powerful as a panda to rid the island of threats like ice iron poison plants and more.
- Be as cool as a koala to progress through snowy mountains lush forests and 5 other uniquely themed islands packed with enchanting scenery.
- Match your way to victory in 126 exciting levels.
- Be as clever as a fox to find your favourite strategy with 7 power-ups from the spectacular Tornado to the curious Chameleon's Tongue!
- Join exciting in-game events and help all your friends in the community to unlock free prizes including extra cool and rare Helpers.
- Keep your cool as you match wits in fun boss battles!
- See what your friends are up to and which special events are happening directly from the World Map & Leaderboards.
- Play for free and enjoy all this cool fun whenever you want!
For fans of free games match-3 puzzles playing with friends pandas koalas and foxes (oh my!)
Supported Devices:
BlackBerry Classic
BlackBerry Passport
BlackBerry Q10
BlackBerry Q5
BlackBerry Z10
BlackBerry Z3
BlackBerry Z30
PlayBook
Porsche Design P9982
Porsche Design P9983