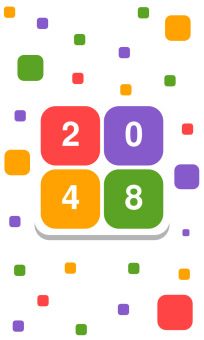 Tag:
BB10
2048
Overview :
This is the FREE version of 2048 ++
2048 is a simple but very addictive math puzzle game that will keep you playing until you win.
Sliding you finger across the screen to the left, to the right, to the up and to the down, move the cells with numbers on the game field. Cells with the same numbers are connected in a collision by forming the number twice more. To win you need to get number 2048 in any of the cells.
2048 is a fun, addictive and a very tricky puzzle game. Join the numbers and get to the 2048 tile!
Score high and share it with your friends via BBM and another social networking platforms.
Features:
★Simple and addictive.
★Auto saving.
★No special math skills are required.
★Sharing of game score with friends via social networking platforms.
Now what are you waiting for ?
Get this amazing game on your device and unleash the smart player inside you!!!!