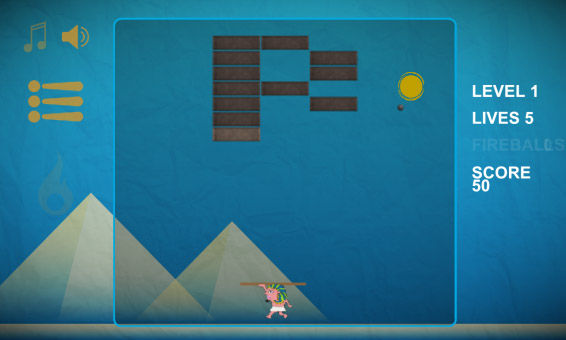 Tag:
s4bb
Overview :
S4BB released a new update for Brick Breaker Anubis. The new update consists of new improved graphics, enhancing the game play greatly! Protect the citizens of Luxor by demolishing the bricks Anubis has thrown down to block the sun!
Brick Breaker Anubis has 9 levels and 3 difficulty levels, and will keep even the most spoiled gamer entertained for hours.



File Size: 3 MB
Required Device Software BB10 Smartphone: 10.0.0 or higher
Model: Z10, Q10

Description:
A game that comes preloaded on BlackBerry OS 6/7 phones has come to BlackBerry® 10. Being the owner latest series of BlackBerry 10 smartphones you can't miss out on this tradition. Get Brick Breaker on your BlackBerry 10 now!
Anubis is angered at the citizens of Luxor. Protect the citizens with the help of Amon-Ra by bouncing off the bricks Anubis' throws down in anger!
How to play:
Smash all the bricks at the top by bouncing off a ball with the moving block at the bottom.