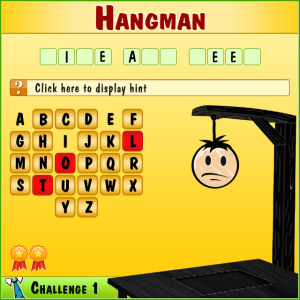 Tag:
Hangman Chal
Overview :
Hangman Challenge v1.0.1 for blackberry games

File Size: 1552 KB
Required Device Software:
Smartphone: 4.5.0 or higher

Description:
ARE YOU UP TO THE CHALLENGE? The ultimate Hangman challenge has arrived.
The most popular and addictive words game, Hangman, will now take you to the extreme level of thrill with its Challenges. You have to beat the challenge to unlock the achievement and collect all three starts for each challenge.
"Best Word game on BlackBerry App World"
SPECIFICATIONS
• Blind
• Time bound
• Ultra
Play now to know more about the challenge; it's incredibly simple but insanely addictive
We are always eager to improve so do give us your feedback!
Like us and even play on facebook https://www.facebook.com/SpiceHangman,
Download today and play every day!