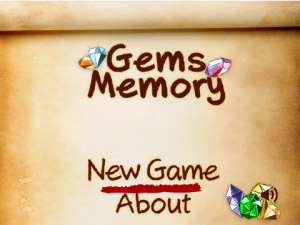 Tag:
MMMOOO
83xx
88xx
87xx
8800 games
Gems Memory
Overview :
Gems Memory v1.0.0 for BB 83,87,88xx games
os 4.5
model:Curve 8300, Curve 8310, Curve 8320, Curve 8330, Curve 8350i, 8700, 8707, 8800, 8820, 8830

Description:
The Best Puzzle game at BlackBerry®. And now for Christmas, ★★★FREE in Limited time!!★★★
Gems Memory is a puzzle game to train/challenge your memory, there will be many gems in different size, different color, your task is to find out each pair, easy to play, right? But need to concentrate if you want to make record! :) Really interesting and it is the best choice for killing time!
An innovation game mode in Gems Memory, with more premium UI and funny sounds, well designed interesting stages, it does not like the past gems game, all waiting for your exploring...
Promotion: Free in limited, if you need to unlock more stages, please kindly email us with subject "Gems Memory" and your PIN, we will help you to register for free.
Guarantee satisfaction:
Welcome your encouraging comments and let make more BBers know this app! If you find a bug or have a feedback, kindly write email to us, we can assist you well, because we could not reply comments at BlackBerry® App World reviews.