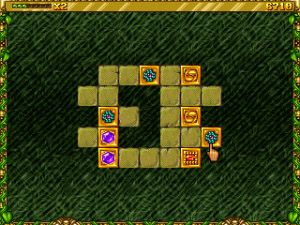 Tag:
bold
Twice
curve
torch
8520 game
9300 game
Overview :
Twice v1.8.0 game for blackberry
Required Device Software
4.2.0 or higher
Supported devices:
Blackberry 81xx, 82xx, 83xx, 85xx, 87xx, 88xx, 89xx, 90xx, 91xx, 93xx, 95xx, 96xx, 97xx, 98xx, 99xx
Description
An amazing logic game and memory training tool in one! Flip the face-down mosaic tiles and remember the pattern on the other side. When you find two similar patterns, you score points.
The smart logic game Twice combines the main principles of a classic game: an attractive appearance, popular and simple rules and a variety of game modes. Its rules are well known: you have to flip the face-down tiles in the puzzle one by one and remember the pattern on the other side. When you flip two identical tiles, you score points. To complete the level you have to find all of the pairs. Twice has three game modes so you can pick the game that suits your tastes – race against time, limited number of attempts or no limits at all. Just choose one of them and you will not be able to stop playing! The magical graphics and traditional Oriental music add a mysterious charm to this game.
Twice – a perfect realization of simplicity and genius.
Game features:
- Colourful Oriental style graphics
- Pleasant, relaxing music
- Three game modes for all tastes
- Excellent memory training tool
- Captivating gameplay