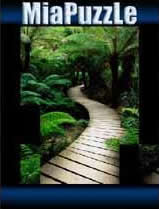 Tag:
95xx games
Version
MiaPuzzLe
Overview :
MiaPuzzLe v.1.12 Lite version 95xx games

Model:
Blackberry 95XX Storm Series (360*480):9500, 9510, 9520, 9530, 9550(Storm2)
Description:
MiaPuzzLe is a simple puzzle game for BlackBerry. It's a "fifteen" puzzle with ability use an images as source for the game. MiaPuzzLe has several predefined images and allows to use images from file system of the device memory.
Main Features & System requirements
• Control the game with touch screen technology (Storm version)
• Special version for BlackBerry Storm
• Play a game with predefined photos and photos from the device memory
• Support both screen orientation (Storm version)
• 9, 16, 25 or 36 cells in the game board
• Has "cheat feature"
• Sounds support
• Remember last game state