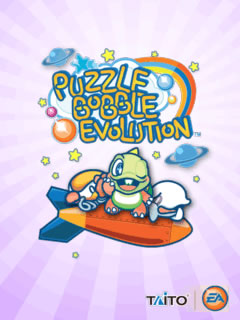 Tag:
Puzzle
Evolution
9550 games
Bobble
Overview :
Puzzle Bobble Evolution for blackberry games download
Description:
Puzzle Bobble Evolution intergalactic bubble brings fun to your cell phone! Help the brontosaurus, Bub and Bob, to overcome many cosmic challenges to which they were invited by the new alien friends.
Use your puzzle-Grips to use the new power-Bubbles and test your skills in exciting mini-games to 30 planets and 180 moons. Puzzle Bobble Evolution ? fully guaranteed with the new story refreshing experience and hours of fun!
Game Features:
* Help the brontosaurus Bub and Bob
* Overcome many challenges cosmic
* Use your puzzle-Grips to use the new power-Bubbles
* Test your skills in exciting mini-games
* 30 planets and 180 moons
Model:
Blackberry 95XX Storm Series (360*480):9500, 9510, 9520, 9530, 9550(Storm2)