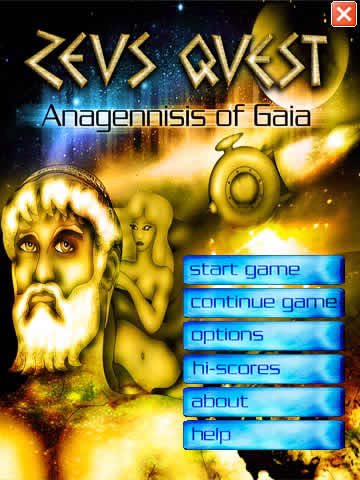 Tag:
9800 games
95xx
Quest
Zeus
Overview :
Zeus Quest v1.4 for blackberry 95xx,9800 games
Description:
Zeus Quest is a brand new, funny adventure game with cartoon graphics. The humor will remind you of old classic adventure games by Sierra and Lucas.
In Zeus Quest, you are Zeus - the boss of Olympus who comes back to earth to save the planet. Everything happens during the classical ancient Greek period (1000-300 BC), but you have the ability to switch ages though a time machine.
Visit Aegean islands including: Santorini, Delos, Mykonos, Milos, Karpathos and Crete. Solve riddles, play some mini games, interact with ancient mythological characters and at the end...try to save the planet!
Product Features
* Play over 50 different places on the Greek islands.
* Interact with many funny characters from the Greek Mythology.
* Play many mini games.
* Day – night conditions and hidden extras.
* Translated into 6 languages.
Model:
Blackberry 95XX Storm Series (360*480): 9500, 9510, 9520, 9530, 9550(Storm2), 9800(Torch)