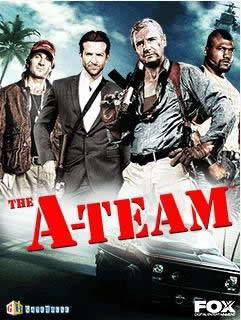 Tag:
storm games
A-Team
Overview :
The A-Team for blackberry storm games
Description:
Join Hannibal, B.A., Face, and Murdock on an explosive mission with 15 action-packed levels leading up to the blockbuster movie.
Issue commands, go fisticuffs, launch lethal grenades, and clear the streets with devastating missiles. Whether you're ambushing enemies, attacking them face-on, or just blasting everything to bits, you'll totally love it when the plan comes together!
Control THE A-TEAM and avoid getting knocked down by enemies. Team members will automatically fire at enemies. When all team members on the ground have been knocked down, the level is restarted. You can switch between A-Team members and make use of their individual special abilities.
Model:
Blackberry 95XX Storm Series (360*480):9500, 9510, 9520, 9530, 9550(Storm2), 9570(Storm3), 9800(Torch)