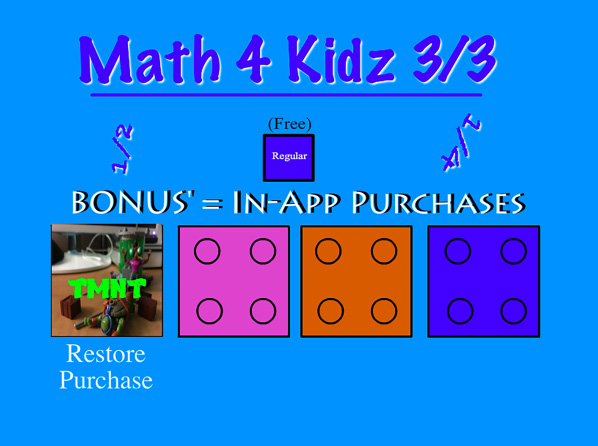 Tag:
Math 4 Kidz 3
Overview :
New "Math 4 Kidz 3" app is the follow up from "Math 4 Kidz" & "Math 4 Kidz 2" that everyone learned to love. This app is interactive, educational and made for kids of all ages in elementary schools. Making learning easy and fun.
Now learning Math fractions is as easy as using this app for your kids without always having to teach them.
*New upgraded features*
-legos
-fractions
-challenging levels
-different coloured legos for fractions
-Extra levels with In-App Purchases (coming soon!)
-3 more levels (coming soon!)
Do you think you have the right math fraction skills to beat all level packs?
Please review the app!
Supported Devices:
BlackBerry Leap
BlackBerry Z10
BlackBerry Z3
BlackBerry Z30